Youth Group
Our youth group meets Sunday evenings from 6:30 PM - 8:30 PM and includes students who are in middle and high school. Every two years our church association holds a national youth conference in Colorado called FLY. You can watch the highlight video from the 2019 conference below. Due to the COVID-19 pandemic the 2021 conference scheduled for this July has been postponed until 2023.
Youth Leaders - Jessica Nikunen & Moriah Graham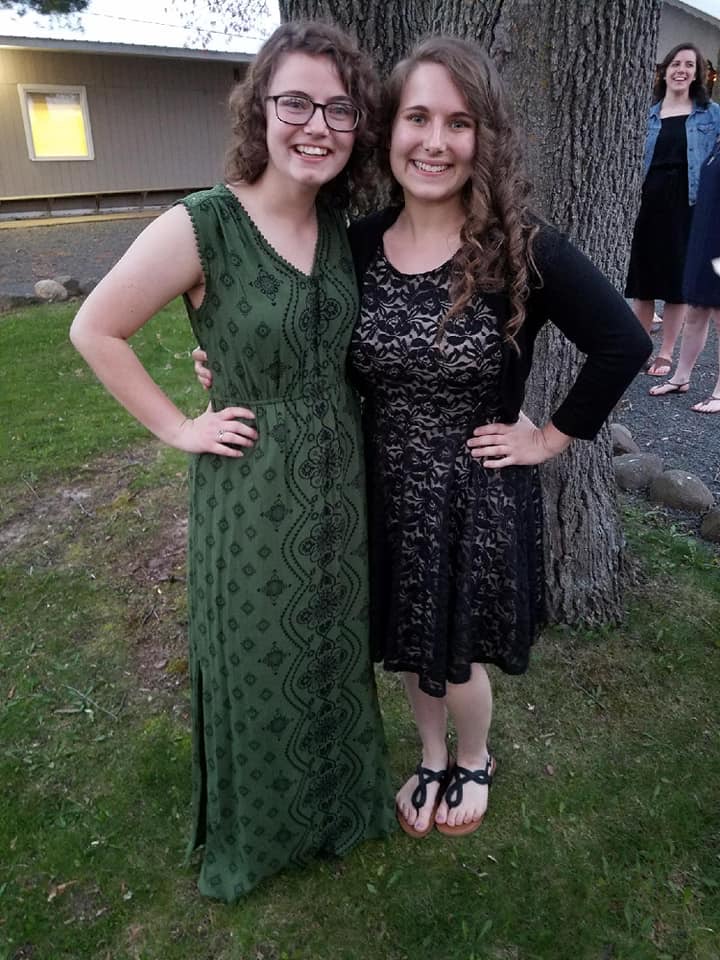 These wonderful young women are graduates from our Association Free Lutheran Bible College in Minneapolis, MN. They have been serving, discipling, working with and loving our youth since 2017. They are not only a blessing for the youth of our congregation, but for everyone!
(Moriah's Testimony) My name is Moriah and I am a graduate of a two year Bible College in Minnesota. At the Bible School we use the Bible in every course we take and learn how to apply each verse to our lives. Those two years helped me become firmly planted in the Lord and be able to follow His leading for my life. After graduating the Lord led me to become a Church Planting Assistant here on the east coast. This opportunity has allowed me to be a youth leader at Christ Community and be able to pour into the students He brings each week. Youth group is an event we hold every week where we take the opportunity to dig deeper into God's Word as a group, talk about how we can apply that to our lives in the coming week, and have fellowship together.